For amusement ride owners, one of the most important goals for them is to collect more money and retrieve their investment as soon as possible. So how to increase their revenue and realize their goals will be first thing on their mind. Here are some of our advice for you to refer to. Hope these advice can enlighten you to some extent.
First, we believe the way to increase the revenue should roll out from two different aspects. One is to cut the investment. The other is to increase the revenue.
 Decrease the investment
First, you should make a good compare with amusement rides from different company and find the most cost-effective products that suit your need. And this will be a difficult process because you will have to factor in lots of different clues at the same time. So in which ways can you find the most cost-effective products?
You can visit the website to see their products inventory and detailed parameters and designs. And then send the inquiries to them at the website page and write down the products you expect to buy and the size you need. Then they will send you the quote and detailed information about them. Professional suppliers usually have comprehensive amusement rides and have general knowledge of the industry. In Dinis, you can find comprehensive amusement rides that can use in carnivals, amusement park, zoo, resort, hotel, airplane, theme park. We have a rather big company and are responsible for the whole production and sale process. So we provide the wholesale price due to direct sale to our customers without distributors. Dinis has developed the most cost-effective formula for amusement rides manufacturing. We have been working hard to find the balance between the economic effect and quality products production through 20 odd years of improvement and adjustment. Our products can use for 8-10 years with assured quality.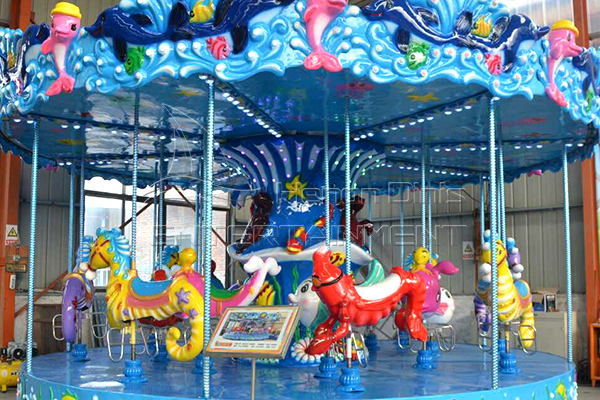 Ways to increase the revenue
Besides decrease the investment to find the most cost-effective ride, some strategies to earn extra money is also needed. Here are some strategies for you to increase the revenue. First, you can introduce some snacks near your amusement rides. When people enjoy the amusement rides and consume some energy. Lots of people might feel hungry or thirsty. You can set a food stand near the carousel rides or flying chair ride right beside your them. In hot days you can sell some cold sparking water. While in cold winter days sell hot bubble tea. Also, besides  some water, we suggest you to sell some sweet or salty snacks. After customers eat some greasy or sweet snacks, they will be thirsty accordingly. So your drinks can sell real quick as well. By this auxiliary stand, you can collect some extra money. If your rides mainly targeted for kids, you can sell some food kids love. Don't forget to set some seats for waiting parents.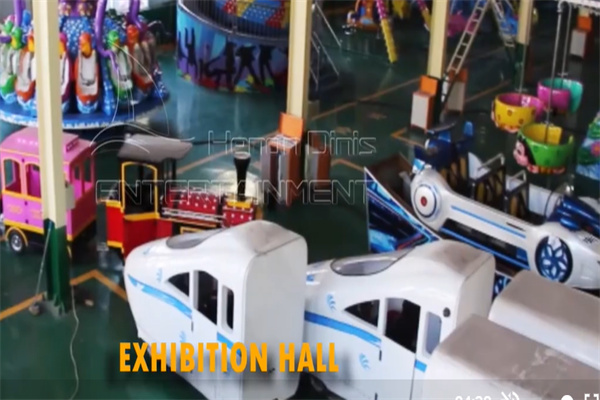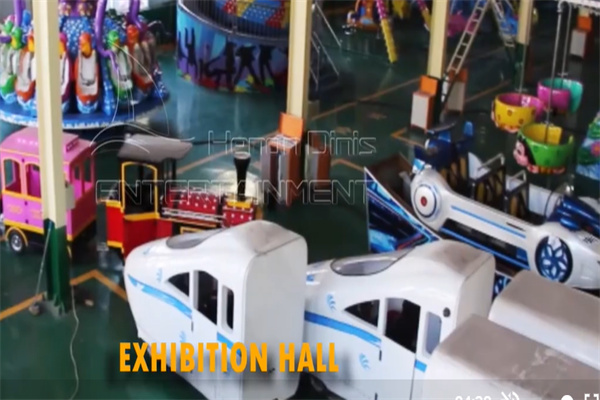 Package tickets
This is a kind of preference selling strategies by which customers register themselves as VIP customers and the package tickets incorporated one or two times of free ride. For parents whose kids usually come to play, it is a rather good deal. Or you can advertise at the time when you open your ride at the first day. And offer some preference at the first seven days when they register as VIP customers can enjoy more discounts. In this way, amusement ride owners can retrieve your investment in quicker speed. These aforementioned measures are some of most popular ways to increase the revenue.
 Rent
After you have earn enough money to cover your investment, you can also choose to rent your amusement ride to other people. So you can get monthly rent money without shouldering risks. It is  a good way to earn money since our rides are quality. They can maintain in good condition after years passing by.
In this passage, we offer you some advice to increase your revenue. It incorporates two different parts: decrease the investment and increase the revenue from different ways. Hope you find it useful and manage to be rolling in money.