The promotion at the end of every year is heatedly carried on these days. Last week our staff has reached a deal with customers in Philippines who aim to build a children amusement park near residential. In this context, we start our negotiations and information exchanges.
Operation venue analyse
Firstly, we will do relative analyse of the residential where the amusement park rides for sale situated. The needed information we expect the clients to provide is the promising operation ground size and parameters they plan to have. There are different situations that might be you have predetermined parameter on mind for their amusement park or they haven't decided the needed size of the rides. We could handle both ways. If you are not sure of how big the rides would be appropriate, our staff will help you to calculate the most cost-effective size figures on the basis of their operation venue. In conditions that clients have decided the parameters for rides, we can customize the rides for them.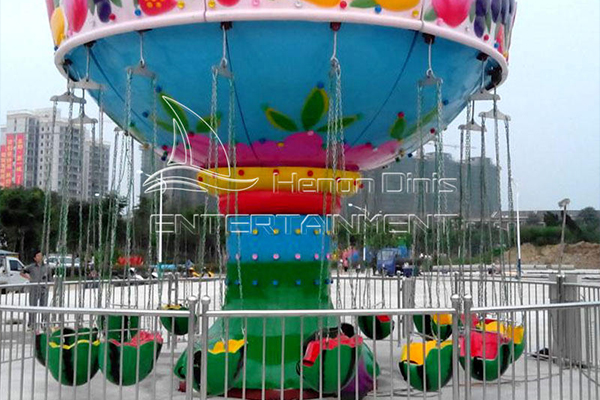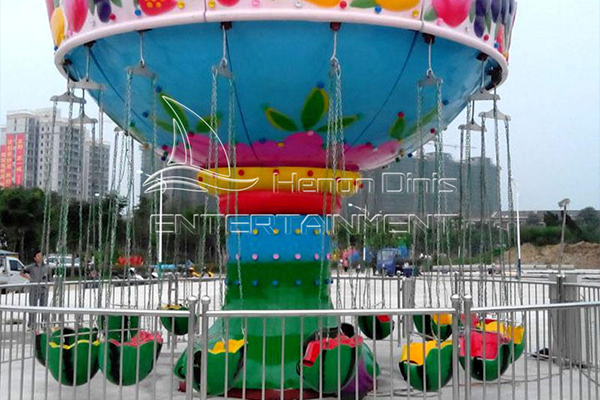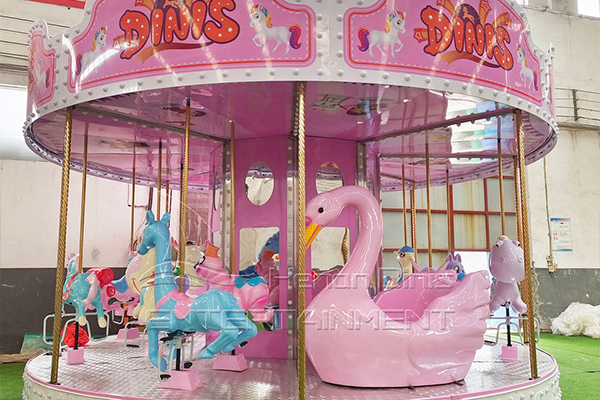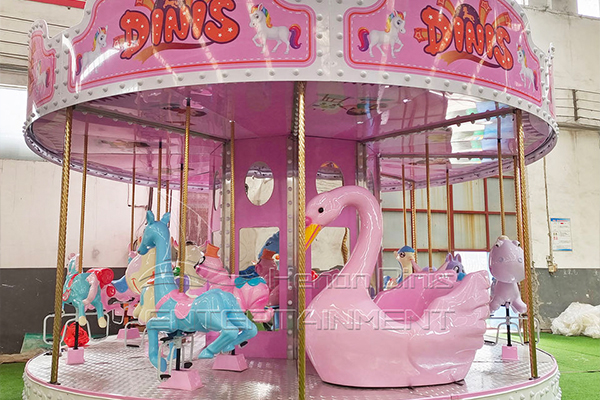 The client from Philippines plans to own a carousel horse ride in 12 seats. We have upper drive and lower-drive carousel for sale. And the clients aim to have a carousel designed for children below 12 years old. So we recommend the cartoon carousel for sale in Dinis. The carousel has cute cartoon animals in different colors. There are cattle,lions, deer, squirrels and other animals. It is a widely accepted designs among kids.
They are also in need of a set of flying chair for amusement park. And they are really into the flying chair in watermelon shape. It is a flying chair in 24 seats and suitable for kids below 12 years old. There are audiovisual effects on the center pillar of the chairs. They can play cartoon songs to attract kids' attention.
The quote for each ride
The quote for pink carousel horse ride is at $13,000-14,000. They are quite satisfied with this carousel and put in in order. The flying chair ride is at $9,500.00 – $12,000.00.
 Pay for the amusement park rides
Once we confirm everything well, then we can make a invoice with bank account for our clients. 50% as deposit and we will start production. The balance payment can be sent before delivery. Also we will share our clients products real pictures and video before they send us the balance payment.
This is some details of our cooperation with Philippines customers. The production of the relative rides will be waiting in line for production. And the whole production will be completed in 20+ days or so. Hope you find this cases useful to you. We are looking forward to reaching cooperation with you.