The carousel is a rotating amusement equipment, known as the classic amusement equipment that will never end. Exquisite decoration and dynamic music make tourists feel like they are really riding a galloping wild horse, leaving a good memory for tourists during the whole ups and downs of chasing and playing.
 Common carousels include simple carousels, luxurious carousels, and folding carousels. What is the difference between these three carousels? The following is a brief introduction.
 Simple carousel horse & luxury carousel ride
The main difference between the simple carousel and the luxurious carousel lies in the simplicity and complexity of the structure, the simplicity and luxury of the decoration effect. The luxury carousel is expensive because of its high-quality materials, and the simple carousel uses a simple structure, so the price difference is lower. In addition to the difference in decoration, the merry-go-round horse also has a difference in transmission mode. The luxury carousel adopts upper drive or imitation upper drive transmission, and the manufacturing process is complicated. The simple carousel adopts the lower transmission, and the manufacturing process is simple.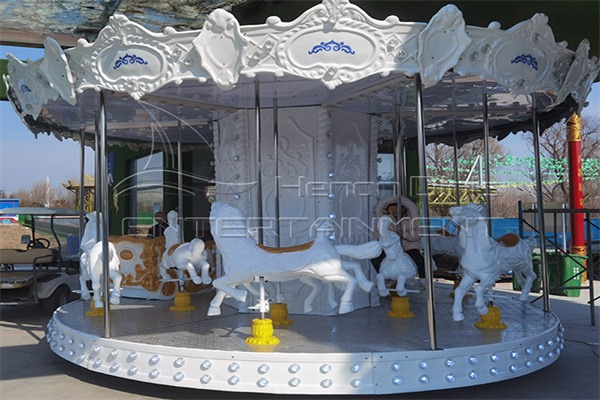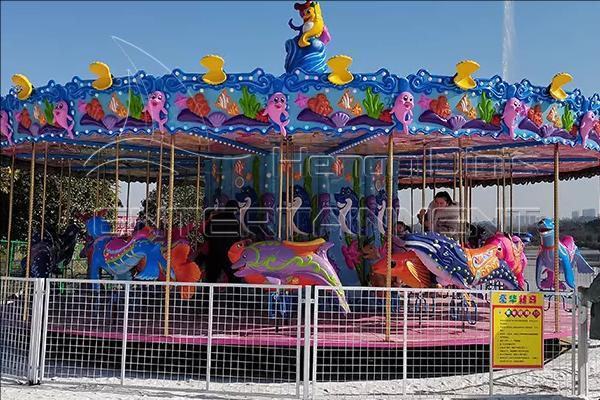 Portable carousel's characteristics
Folding carousel is also called mobile carousel. The portable carousel merry go round rides usually go with trailer to help business owner port the carousel. So it is easy to install, disassemble and transport. It is especially suitable for temple fairs, fairs and other playgrounds where the location is not fixed. Portable carousel generally adopts the lower transmission structure, simple decoration, so it need less investment and is more convenient management.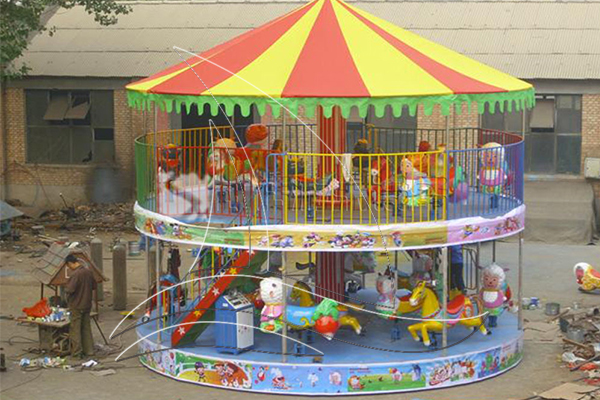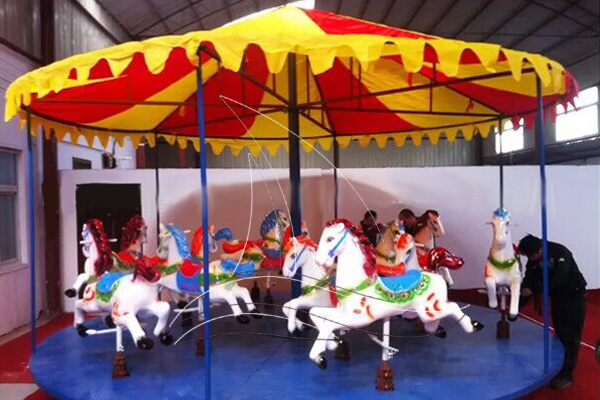 There are also simple double-decker ones for sale. It can help in accommodating double the number of one storey carousel merry go round can do. Yet it needn't cost you as much as luxury double-decker ones need. The top of the portable carousel uses water-resist cloth instead of sturdy FRP material modeling.In a word, the difference of simple and luxury mainly lies in the makeup and decoration. The raw material they use is separated. And price for them can be poles apart.