The train rides have always been the children's favorite entertainment means. Basically you could see children's electric ride on train in places like fairground, amusement park, fair, shopping mall, theme park, residentials. As the most helpful revenue collector, we believe children electric train ride should be on your purchasing list.
Some children' electric ride on train model
Children' s elephant track train ride for sale
The elephant trackless train for sale in Dinis, is a type of kiddie train rides with elephant image serves as the locomotive. The cabins are painted colorfully. On the top of the cabins set some cute cartoon animals like deer. If you shift your eyes on the outside surface of the cabins, you could see some cute animal images at the same time. The tone of the train model is delightful, which will undoubtedly attract lots of children's eyes at the first sight. Besides, there are also some colorful LED lights decorated on the train rides. In nights or at dusk, the train will give out pleasant lights to attract kids. You could download some music that loved by kids. We believe few kids could resist the charms from it.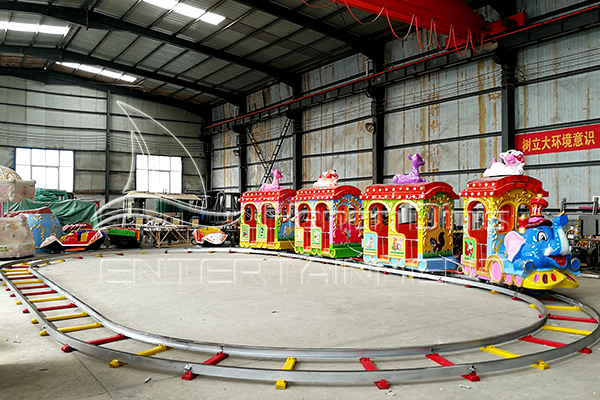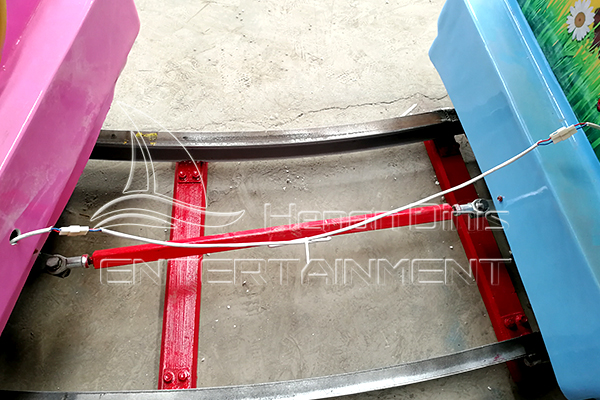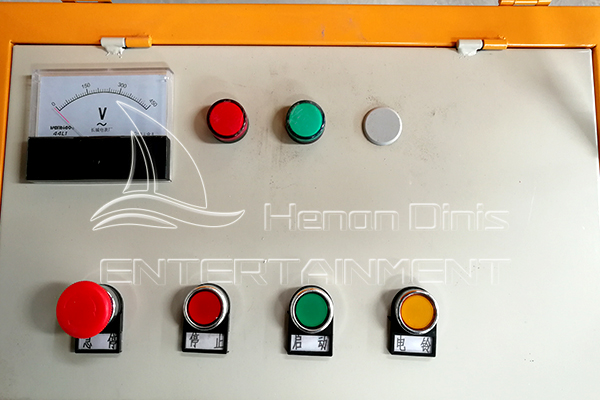 Shopping mall electric track trains for sale in Dinis
The shopping mall electric trackless trains in Dinis are another cartoon train rides mutation. They have cute cabins designs and look like real-life train rides driving from the cartoon books. The locomotive has a pair of round eyes and human facial features. This kind of personification tend to give people a kind of approachable feelings and short the distance between kids and train rides. It is suitable for amusement park rides owners to buy for children under 12 years old who are curious and playful.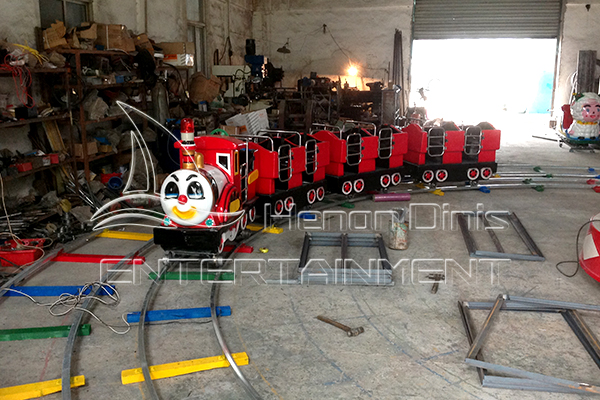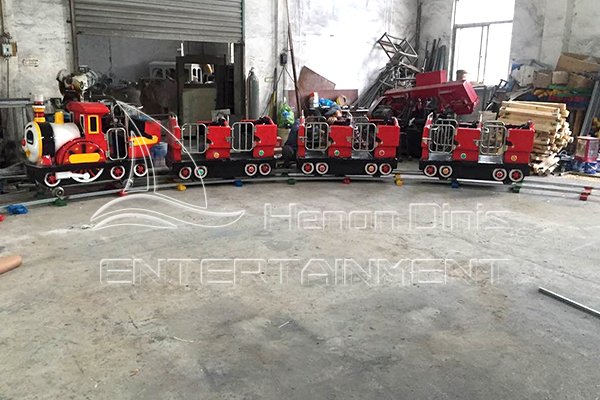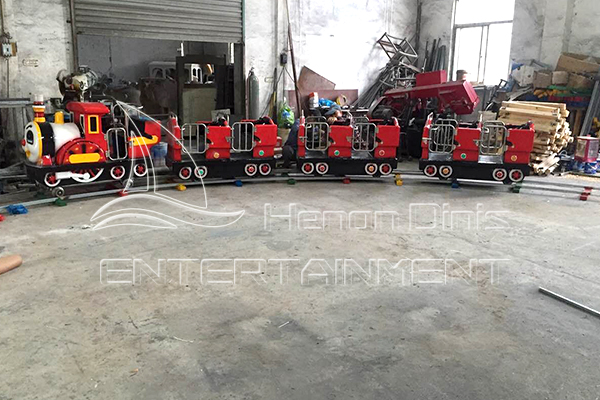 Age group:3-12 years old
Material:FRP, steel frame
Cabin:4-5 Cabins
Seats:14-16 seats
Running speed:6-8 r/min
Running time:3-5 min adjustable
Power:1-5 KW
Voltage:220V/380V
Horse track train rides playground fun products
The horse track train rides playground fun product has elements from carousel horse rides. Instead, the horse seat and carriages are set on the track and operate along the track . You can regard this track train as the mix and match of the carousel and train rides. Children can choose to sit on the horse back or the carriages to ride the train. The horse can lean back and forth to make the ride more active and joyful. As long as kids hang onto the handrail on the back of the horse, they can feel the similar fun of riding mechanical bull in gental version. Come and buy one from Dinis. This ride can offer children great fun for sure!