You can see many trackless train sets operated in amusement park these days. So why do so many amusement rides owners buy one and set them in their amusement park? Let us see the underlying logic of why the trackless train sets is getting a more and more popular. And see what merits they can bring you.
Free and portable operation
As one of the most important features of the trackless train is that it won't be confined by the fixed track and can operate free on the road of owners' amusement park. The drivers can carry the customers to wherever they wish to visit, so this ensures a better and customer-oriented service and experience.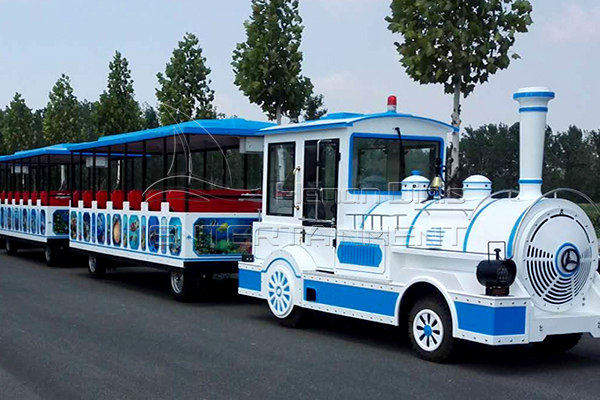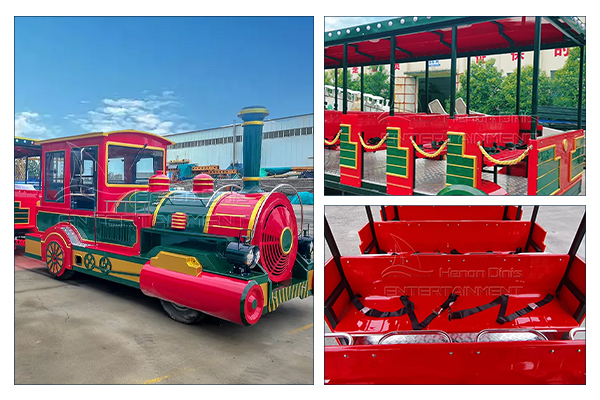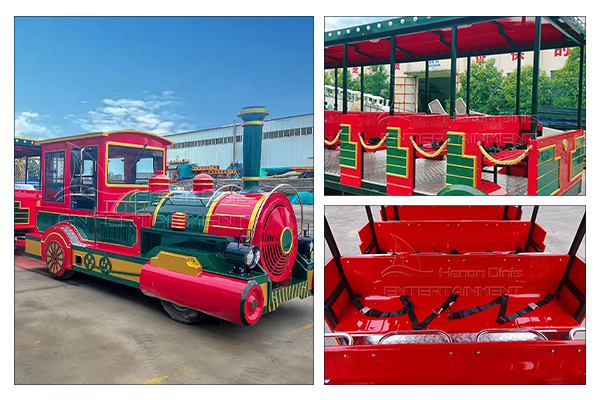 Good transportation tools
The trackless train doesn't just serve as a entertainment ride that provide fun experience. But also a good transportation means. It can carry the customers to connect different amusement rides stop while at the same time, customers can enjoy the attractive views on the road. Along the road, they can witness some other rides that amusement park provides and trigger their curiosity of visiting other rides. In this way, the trackless trains can even realize the nice circulation of different carnival entertainment facilities so as to help improve the profit chains.
Iconic and attractive
As one of the portable amusement rides operated in amusement park, it is easy to spot for visitors who came to amusement park. The trackless train sets is quite eye-catching by virtue of their vintage and classic designs. Amusement park owners can have their park's name printed on the body the train. What' more, you can also choose to make them as a portable advertisement board and rent the advertisement rights to other business. It is also a good way to increase more revenue.
There are many different reasons for you to own a trackless train for your amusement park. It would become a good helper for you. The strong momentum of the entertainment industry also indicate that owning a trackless train set in your amusement park is by all means a good investment.