As you can see in many amusement park or resorts as well as real track train ride, there are gravel laid under the track. So why do track train need to lay gravel under the track? Hope you could find some useful information from here. Also, it serves as a good way to better construct and maintain your train rides by understanding its function here.
Firstly, protect the embankment. The stones laid on the track can evenly transmit the pressure from the sleepers to the roadbed, thus protecting the roadbed.
Drainage performance
Secondly,help to exclude track rainwater. The gravel also has good drainage performance, which can reduce the erosion of rainwater on the track. And reduce the freezing damage to the track after rain and snow in winter, thus it helps in improving the bearing capacity of the roadbed.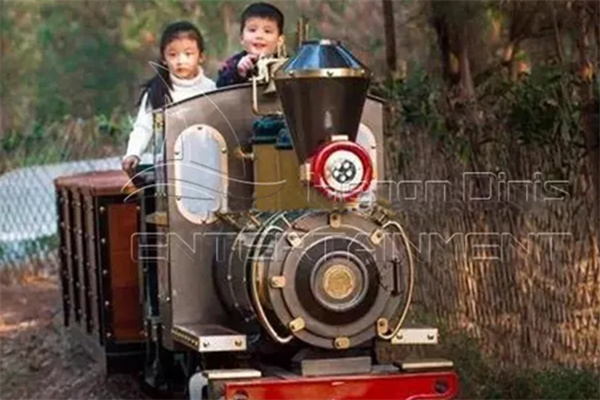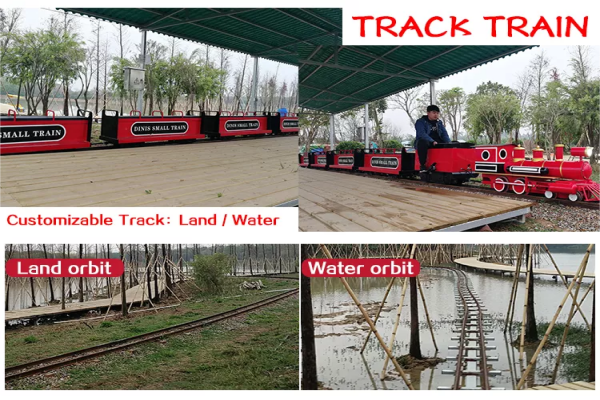 Maintain the track condition
Thirdly, maintain the plane geometry of the line. The gravel can resist the longitudinal and lateral resistance of the rail. Maintain the correct geometric shape of the track. Maintain the smoothness and direction of the track. So to ensure that the track does not deform or displace.
Cushioning
Fourthly, cushioning and shock absorption. The gravek laid on the track make the track elastic enough to moderate the impact on the steel rail, thus it brings about a shock-absorbing effect.
Noise reduction
Fifthly, noise reduction, inhibition of plant growth. Laying stones on the rails can not only reduce the sound produced by the friction between the steel wheels and the rails when the train passes by, but also effectively inhibit the growth of plants on the rails. Accordingly, it remove the influence of obstruction from the plants when operate along the track. Consequently, save the human labor to remove the plants periodically.
In this passage,we exemplify the reason why to lay gravel for track trains. Hope you feel enlightened from our introduction. Dinis, a expert in amusement train rides design,production. We produce track train for outdoor use and trackless train for indoor use. Sincerely hope that we can reach win-win cooperation.